Gurlz with Curlz / Editorial Illustration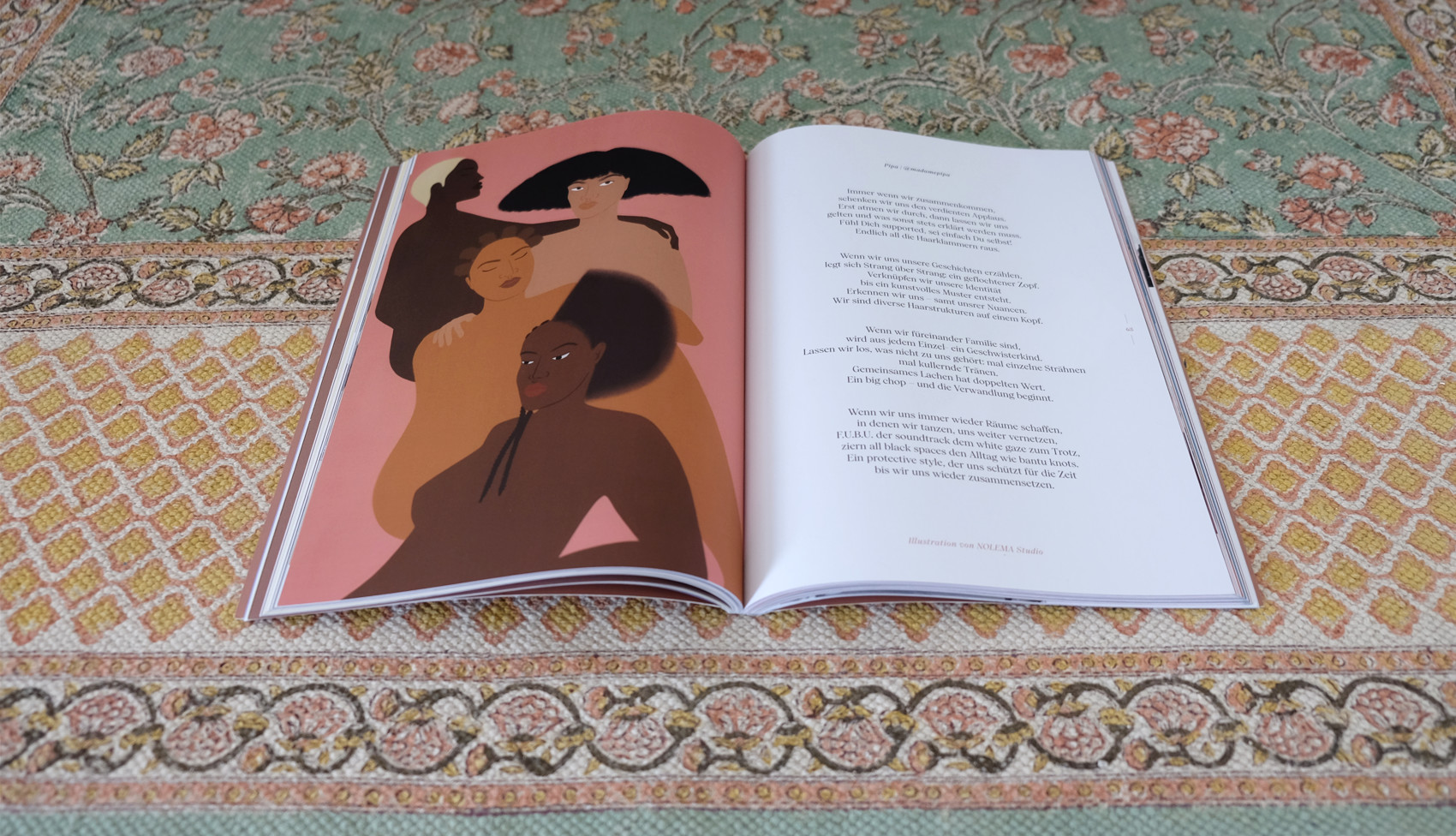 GURLZ WITH CURLZ e.V. is a recognized non-profit arts and culture organization founded in 2017 that creates space and visibility for the experiences of Black women in Germany and advocates for the multi-layered representation of their lived realities.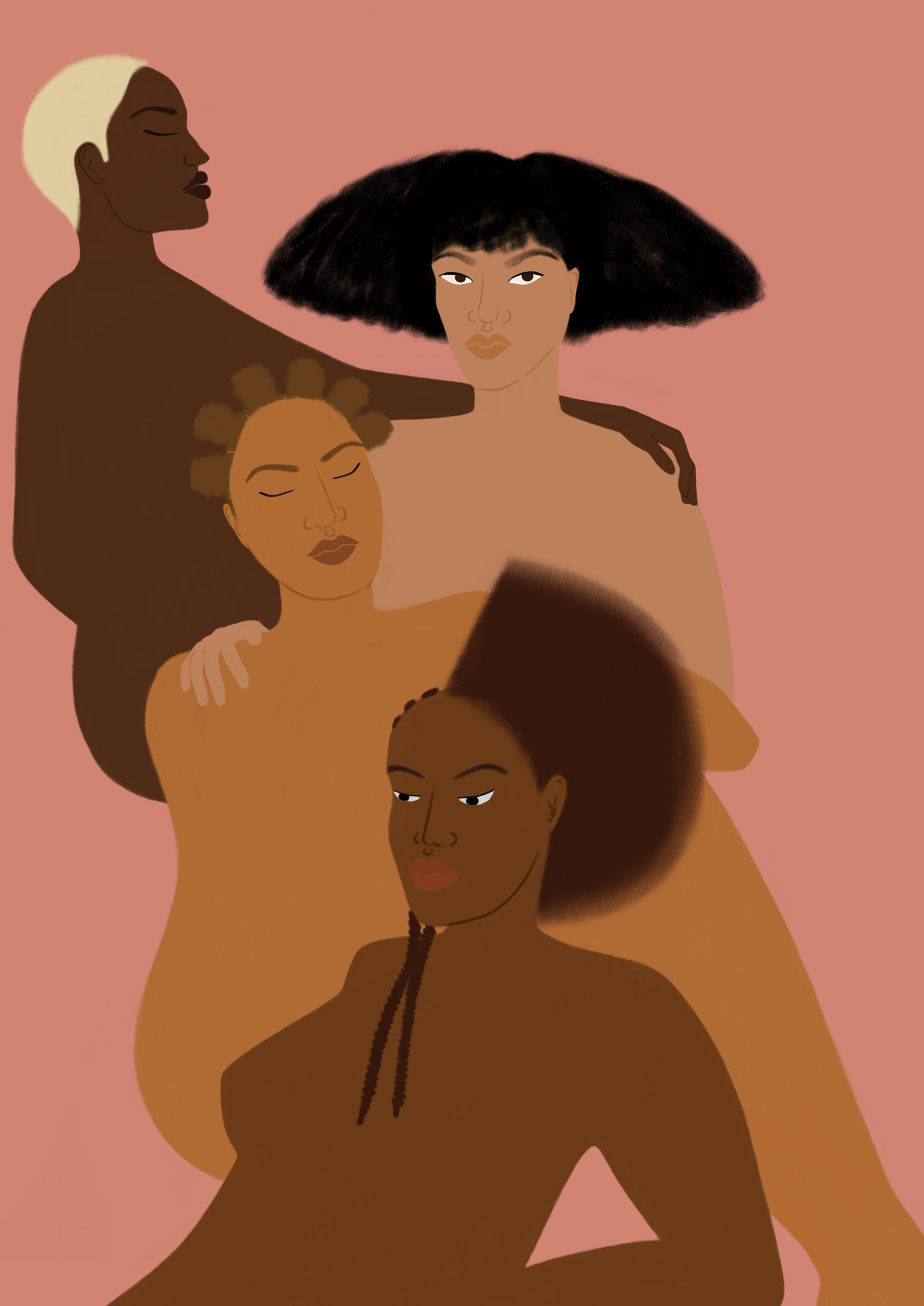 "For their second issue I created this illustration based on the poem 'Every time we come together' by @madamepipa. It´s about a safe space that arises through coming together, about identity, sisterhood, and black culture."